If you are looking for a different type of company to build your career, come be a part of our team!
We invest heavily in the newest Caterpillar equipment and GPS technology, here in Central Oregon.
Mission Statement
"York Bros Excavation is a team passionately committed to the success of our communities, clients, and families by working in partnership on land development and construction solutions with the highest integrity and competency."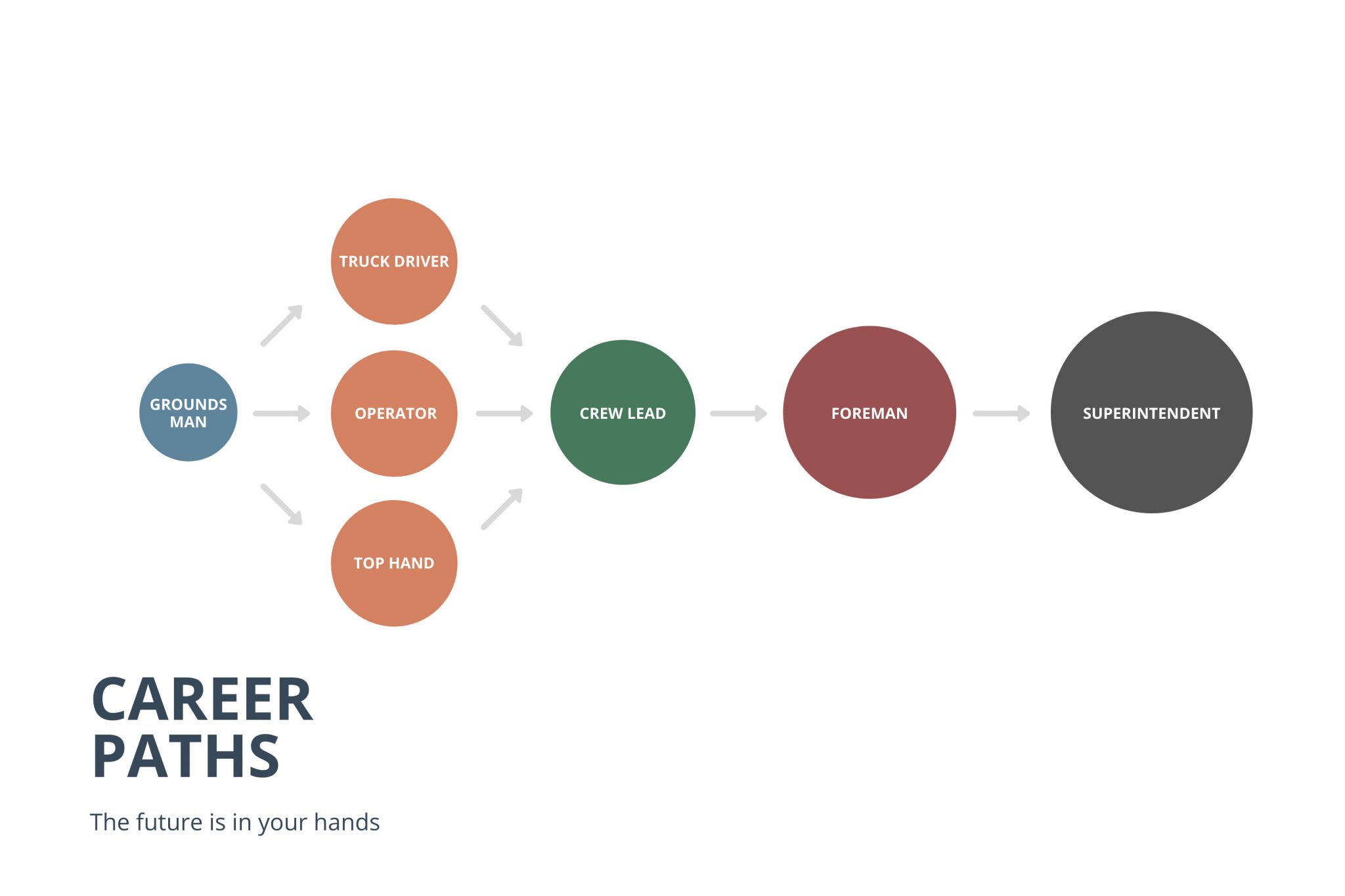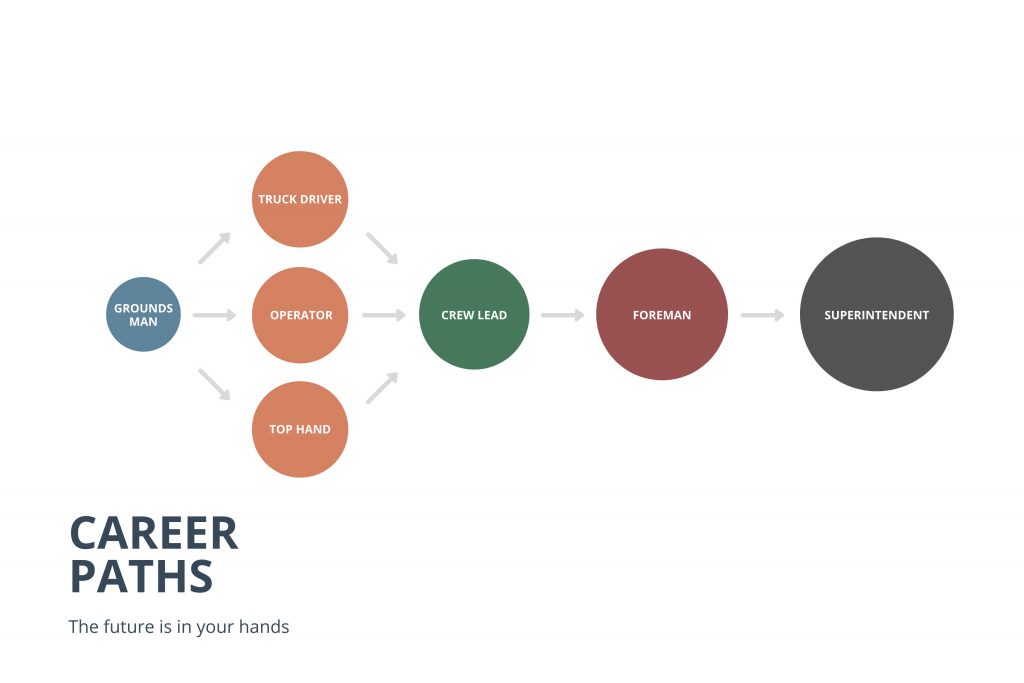 Open Positions
Groundsman
Redmond, Oregon
Grounds Man are our skilled laborers that are one of our most valuable assets for building the structure of our jobs from the ground up. They often are accompanying the operators in safely navigating the sites as well as ensuring everything is prepped and ready for the remainder of the field crew to stay on task. Providing support and often using hand tools, their own grit, alternative equipment, skid steers, and mini excavator to keep the flow going for the whole crew. We are looking for individuals that can work diligently and efficiently when taught. This is a great avenue if you are looking to get into the excavating world or looking to learn how to manage heavy equipment. Consistent with Company core values which are:
 Responsibilities & Duties
Ability to fill out daily work reports, timecards, and maintenance requests
Maintain, clean equipment and spotting standards
Clean or prepare construction sites to eliminate possible hazards.
Control traffic passing near, in, or around work zones.
Signal equipment operators to facilitate alignment, movement, or adjustment of machinery, equipment, or materials.
Dig ditches or trenches, backfill excavations, or compact and level earth to grade specifications, using picks, shovels, pneumatic tampers, or rakes.
Assist the tradesmen to be able to complete their skilled tasks more effectively.
Identify utilities and monitor digging by dig crew to prevent utility hits.
Restock trucks with supplies and ensure crews have the proper tools and supplies to complete the job.
Operate jackhammers or drills to break up concrete or pavement.
Daily collaboration with Company management prior to daily crew meetings (7:00 am) to discuss personnel, vendors, materials, tools, and equipmen
Requirements
Self-starter.
Strong communication skills
Must poses a Driver's license with clean driving history
Must be able to lift up to 50 lbs
Ability to do physically demanding tasks
Able/willing to work outdoors in all weather conditions
Excavation Truck & Trailer Driver
Redmond, Oregon
Candidate must be able to drive truck and trailer safely. Our trucking positions primarily shuttle material and machines from site to site.  We are looking for a dependable driver with a pleasant attitude and professional appearance.
Must poses an Oregon Driver's License, CDL Class A
Familiar with lowboy's, tilt decks, dump trucks, tubs, end dumps, belly dumps, and flatbed trailers
Knowledge of permit and safety regulations
Maintain equipment and operating standards
Ability to fill out daily work reports, timecards, and maintenance requests
Drug testing will be required
Heavy Equipment Operator
Redmond, Oregon
We are looking for another individual that is able to run and maintain excavators, dozers, backhoes, and track loaders. Foreseeable projects range from residential and commercial excavation, large slab preps, utility trenching and install, road work, and agricultural excavation.
Trenching and grading with appropriate equipment
+3 years of experience operating heavy equipment
Installation of water, sewer, power main/primary
Knowledge of machine GPS technology preferred
Must possess a Driver's license with clean driving history (CDL preferred)
Maintain equipment and operating standards
Ability to fill out daily work reports, timecards, and maintenance requests
Drug testing will be required
Civil Construction Foreman
Redmond, Oregon
The York Bros. Excavation Civil Site Foreman will be the first and primary line of communication between the Company and the personnel on the job.  We are looking for an outstanding communicator to supervise, manage, and motivate crew, including coordinating work schedules, project progress, and resource allocation to ensure operations flow. The Foreman is responsible to know and understand the project and see that it is completed on time to the highest level of satisfaction possible, while working towards increasing productivity.
Ability to decipher, read, and implement project plan specifications and drawings
Working knowledge of GPS technology, grade rods, and pipe lasers
Ability to read and decipher grade stakes
+ 5 years of experience operating all heavy equipment
Coordinate scheduling of vendors and subcontractors
Industry knowledge and critical thinking skills
Supervise on-site functions, tools, and equipment, and ensure project objectives are met
Provide direction to crew members and subcontractors to ensure productivity and efficient use of materials
Maintain equipment and manage paperwork
Ensure that crew complies with site rules and safety regulations
Comply, understand, and support crew members, subcontractors, and vendors with safety initiatives to ensure a safe work environment
Daily collaboration with management with any updates and changes needed, with the ability to relay new information to their team
Collaborate with clients, suppliers, and stakeholders to ensure all aspects of the project proceed as planned
Maintain a daily log and pictorial documentation for the job site's operations and reporting to management as necessary
Communicate instructions, inspect work, as well as work alongside the crew to demonstrate techniques or help out
Expert knowledge of excavation techniques, details, and relevant rules, regulations, and quality standards
Assistant Superintendent
Redmond, Oregon
The York Bros. Excavation Assistant Superintendent will help plan and assist in the implementation of all construction projects and be responsible to oversee their progress in a timely and cost-effective manner. They will be responsible to help assist in field-management, organization, implementation, scheduling, and daily oversight of ongoing projects.
Help oversee and direct construction projects from beginning to end
Review the project in-depth to schedule deliverables and estimate costs
Oversee all onsite construction to monitor compliance with project expectations and safety regulations
Coordinate and direct construction workers and subcontractors
Select tools, materials and equipment and track inventory
Meet contractual conditions of performance
Review the work progress on daily basis
Prepare internal and external reports pertaining to job status
Plan ahead to prevent problems and resolve any emerging ones
Analyze, manage and mitigate risks
Ensure quality construction standards and the use of proper construction techniques 
Requirements:
Proven working experience in construction management
Advanced knowledge of construction management processes, means and methods
Construction plans & specifications experience and comprehension
Expert knowledge of excavation techniques, details, and relevant rules, regulations, and quality standards
Understanding of all facets of excavation
Ability to plan and see the "big picture"
Competent in conflict and crisis management
Leadership and human resources management skills
Excellent time and project management skills
BS degree in construction management preferred
Drug testing will be required